Anggy Haif paris fashion week 2018
25 janvier 2018 /19 h 00 min

-

21 h 00 min

Gratuit
Anggy Haif défilé paris fashion week 2018
Collection Talysman la rencontre des reines
pour les défilés paris fashion week 2018 je serai présent au défilé de mode à l'espace Anggy Haif Paris du styliste Anggy auquel j'aurai le plaisir d'être présent pour y couvrir son défilé de haute couture .
défilé de mode haute couture de la collection Talysman la rencontre des reines du styliste Anggy créateur parisien qui vous emmènera au cœur des traditions et mystère des reines .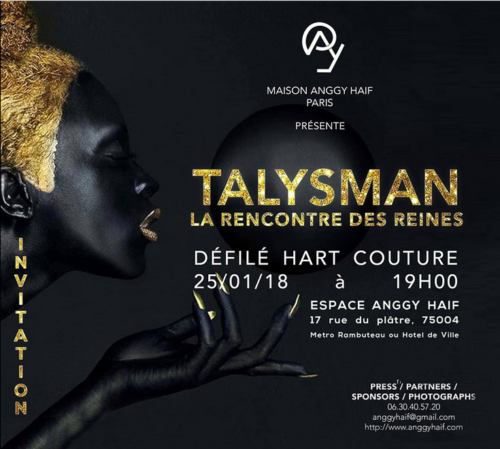 Défilé hart couture
le  défilé hart couture 2018 du styliste Anggy aura lieu le 25 janvier .
invitation paris fashion week 2018 AnggyHaif
le styliste vous invite à son défilé à l'espace Anggy Haif Paris 17 rue du plâtre 75004 Paris .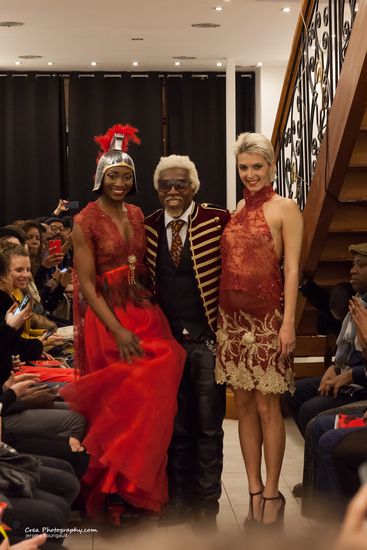 Collection: Talysman the meeting of queens
For Paris fashion week 2018 fashion shows, I will be present at the Anggy Haif fashion show in Paris by fashion designer Anggy.
Haute couture fashion show of the Talysman collection The meeting of the queens of Parisian stylist Anggy who will take you to the heart of the traditions and mystery of the queens.
Parade hart couture
the 2018 hart couture fashion show of designer anggy will take place on January 25th.
paris fashion week 2018 invitation
the stylist invites you to his parade at Anggy Haif Paris 17 rue du plâtre 75004 Paris.
retour page d'accueil crea photography  .